Bio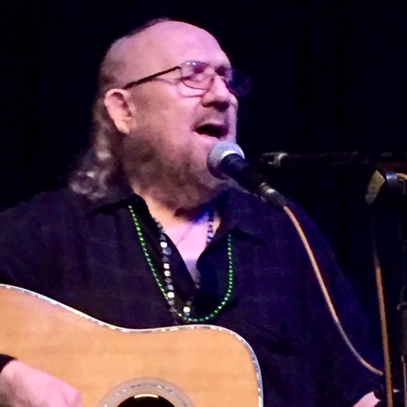 A Look at Wrecks
A Synopsis
Wrecks was born in Dallas Texas. His Family Moved to Texas City where his father had a car dealership. Wrecks and his brother helped their father around the lot and for their compensation, they got to drive a collection of beautiful cars. Wrecks began taking lessons to play the steel guitar. He got to play "Steel Guitar Rag" with Utah Carl at a Texas Honky Tonk that was owned by his grandmother. He quit the lessons when his brother called him a hick!
Just out of High School, Wrecks joined the Navy. Wrecks and 2 other soldiers were working on a song to perform at the talent show. The guitar player quit just before the show was to take place. Wrecks went straight to Sears and Roebuck and bought an electric guitar and an amp that had tremolo on it. This was the beginning of his guitar playing career. Upon leaving the Navy, Wrecks was riding around downtown Houston, with his best friend, Dale Soffar, and saw a for rent sign on an old bar. They went straight to the owner and rented it. This was the beginning of the Old Quarter at Congress and Austin in downtown Houston.
The Old Quarter was a breakthrough in music listening rooms as the other served Tea and Coffee. The Old Quarter attracted many starting musicians such as Townes Van Zandt (Wrecks and Townes became best friends and Wrecks would go on tour with Townes to play bass), Guy Clark, Don Sanders, The Nitty Gritty Dirt Band, Susan Griffith, Eric Taylor, Uncle Walt and Lightnin' Hopkins (Wrecks played bass with Lightnin' for many years and went to Carnegie Hall, Tuxedo bound to play bass with him). Townes helped Wrecks get a writer's contract in Nashville. so, Wrecks was Tennessee bound.
Another beginning was meeting Micky White. Micky, Wrecks and Townes went on tour together. People were often asking what was the name of the warm up band? Wrecks with his quick whit came up with "The Hemmer Ridge Mountain Boys. The Band played with Townes all over America and still performs together to this day. Mickey, Townes and Wrecks all became very close friends
Wrecks eventually came back to Houston and played with a band called "the Louvres". They were a rock band. After winning a war with alcohol, Wrecks played with a cover band 5 nights a week and sold boxes during the day. Wrecks had made a promise to himself that one day he would own a beach house and a music club in Galveston. So, one faithful day, as he drove by a club called The Acoustic Café to see about doing an opening gig. He saw a man dragging the contents of the club out on the sidewalk.  Wrecks found out that the previous renter had left without paying late rent, etc.  Wrecks asked if the place was for rent and yes it was. The beginning of The Old Quarter Acoustic Café happened that faithful day.
Wrecks has made 5 CD's with the 5th and latest one being 'Heroin Cave'.  He is busy trying to finish his book and writing more songs for another CD to come.